Pipeline Integrity Technician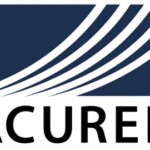 Website Acuren
With 90 locations throughout North America, Acuren Inspection, Inc. is the leader in Nondestructive Testing (NDT). Providing a wide range of services in many industries including Oil and Gas, Petrochemical, Pipeline, Power Generation, Pulp and Paper, Construction, Fabrication, Automotive, and Aerospace. Inspection is our history and our focus for growth. We are a Rockwood company, the worldwide leader in NDT service and technology with over 4,000 technical professionals in Acuren and Hellier NDT Training – NDT firms run by NDT people!
Position Summary:
Working in the Pipeline Integrity Services group, a range of technical and operational assignments will be conducted relating to pipeline field examination, analysis, review, and reporting of pipeline inspection data, ultimately supporting our customers' pipeline integrity management programs. Approximately 75% of this role will be spent in the field, field office, and traveling across the US. 25 % of time will be spent at the home division location. The PLI Technician will work independently for extended periods in remote areas.
Responsibilities:
Adherence to Acuren and customer required procedures and specifications, including reports
Perform direct assessment of as-found pipe condition, including coating assessment, soils and topography, and cathodic protection
Perform direct examination to assess pipe for cracks, corrosion, deformation, and manufacturing anomalies
Correlate as-found pipe features to Inline Inspection (ILI) log
Conduct fit-for-service evaluations as per ASME B31.3 and RSTRENG
Conduct hazard assessments prior to beginning work and follow safe work procedures
Calibration and set up of NDE equipment
Provide clients with quality services in a timely manner
Follow regulatory requirements, work to codes, procedures, and techniques
Be responsible for the custody, care and correct use of valuable technical equipment, tools, machinery, publications, materials, job items, vehicles, and other assets
Understanding of Pipeline Integrity processes, techniques, and procedures
Compose and write pipeline integrity inspection reports, including assisting other pipeline integrity technicians with reporting
Maintaining metrics on reporting, costs, productivity, and priority digs
Updating pipeline integrity databases and managing FTP sites
Attending operational meetings with customer engineers and project engineers/managers
Assist with dig package and cost estimating
Responsible for on-the-job training and guidance of PLI Assistants and PLI Junior Technicians
Perform other job-related tasks as assigned by manager
Competencies:
Strong work ethic
Dependable
Excellent time management skills
Exceptional safety and quality leadership and awareness
Mechanical aptitude
Adaptable to changing schedules
Ability to follow directions and procedures
Organized with exceptional attention to detail
Ability to work within a team
Excellent verbal and written communication skills
Computer proficient including experience with Microsoft Office products.
Requirements:
High School Diploma or equivalent
Some college preferred
Technical background desired
Experience working with pipeline integrity or pipeline maintenance positions
Extensive knowledge of quality and safety requirements
Candidate must have current and valid Magnetic Particle Testing Level 2 and Ultrasonic Thickness Level 2
Candidate must have at least one of the following certifications or endorsements:

Creaform 3D Laser Scanning (Handyscan)
Automated Corrosion Scan Mapping
Ultrasonic Phased Array or TOFD
In-situ Material Verification (Frontics or MMT HSD Tester)

Candidate preference for NACE Level CIP Level I / CP Level I
Valid Driver's License and clear driving record
Benefits:
Competitive salary
Medical, dental, vision, and supplemental insurance
401K Plan
Paid Holidays
Paid Time Off
Acuren Inspection, Inc. is an equal opportunity employer where employment is based upon personal capabilities and qualifications without discrimination because of race, color, religion, gender, age, national origin, disability, veteran status, or any other protected characteristic as established by law.
You must sign in to apply for this position.
---