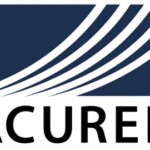 Website Acuren
With 90 locations throughout North America, Acuren Inspection, Inc. is the leader in Nondestructive Testing (NDT). Providing a wide range of services in many industries including: Oil and Gas, Petrochemical, Pipeline, Power Generation, Pulp and Paper, Construction, Fabrication, Automotive, and Aerospace. Inspection is our history and our focus for growth. We are a Rockwood company, the worldwide leader in NDT service and technology with over 3,000 technical professionals in Acuren, Hellier NDT Training, and Sperry Rail Service — NDT firms run by NDT people!
Position Summary:
The RT Assistant will be shooting welds, assist in performing calibrations, Nondestructive Tests, and evaluations for acceptance or rejection determinations according to written instructions and record results.
Responsibilities:
Assist with the set up and help calibrate nondestructive testing equipment
Help conduct tests to ensure quality or detect discontinuities (defects) using NDT methods of inspection
Assist in establishing techniques for proper examination of objects under inspection, ensuring strict adherence to safety regulations
Assist in applying testing criteria in accordance with applicable specifications or standards and evaluate results
Organize and report test results
Perform specialized inspections
Perform other job-related tasks as assigned by management
Willing to travel as needed
Competencies:
Strong work ethic
Dependable
Exceptional safety and quality awareness
Mechanical aptitude
Adaptable to changing schedules
Exceptional attention to detail
Ability to work within a team environment
Ability to follow directions and procedures
Requirements:
High School Diploma or equivalent; Some college preferred
Technical background in NDT methods and procedures
Demonstrated ability to effectively perform assigned NDT tasks and interpret results of inspections
Knowledge of NDT equipment
40 Hour Radiation Safety Certification required
State Card preferred
Valid Driver's License
Complete and pass a DISA Background check
Complete and pass all required Drug Screens
Complete and pass site specific safety council
MUST TEST OUT IN ALL REQUIRED METHODS WITH ACUREN
Benefits:
Competitive Salary
Medical, dental, and supplemental insurance
401K Plan
Paid Holidays
Paid Time Off
Acuren Inspection, Inc. is an equal opportunity employer where employment is based upon personal capabilities and qualifications without discrimination because of race, color, religion, gender, age, national origin, disability, veteran status or any other protected characteristic as established by law.
You must sign in to apply for this position.
---