API 510/570/CWI Inspector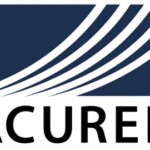 Website Acuren
With 90 locations throughout North America, Acuren Inspection, Inc. is the leader in Nondestructive Testing (NDT). Providing a wide range of services in many industries including: Oil and Gas, Petrochemical, Pipeline, Power Generation, Pulp and Paper, Construction, Fabrication, Automotive, and Aerospace. Inspection is our history and our focus for growth. We are a Rockwood company, the worldwide leader in NDT service and technology with over 4,000 technical professionals in Acuren and Hellier NDT Training – NDT firms run by NDT people!
Position Summary:
Acuren Inspection has an immediate need for an API 510/570/CWI Inspector for a long-term project in Borger, TX working 40 hours with OT as required to meet schedules. Per diem provided for candidates that are not local to the area.
As an API Inspector you will perform visual and nondestructive examination on stationary equipment in accordance with the API and ASME standards, provide client with technical recommendations for the repair, re-rate, replacement, and/or alteration of plant equipment.
Responsibilities:
At the direction of client, perform visual and non-destructive examination of static and dynamic pressure retaining equipment in accordance with American Petroleum Institute (API) standard 510, American Petroleum Institute (API) standard 570.
Submit to client technically accurate reports documenting equipment condition
Provide client with technical recommendations for the repair, re-rate, replacement, and/or alteration of plant equipment, as required for safe operation within stated operating parameters for durations specified by client
Provide technical input to client as required for welding and metallurgical issues
Provide technical guidance, on an application of non-destructive examination techniques and procedures
Fully comply with all Acuren and client safe work practices and actively participate in all site safety initiatives
Competencies: 
Technical report writing skills
Strong computer skills with proficiency in using Microsoft Office applications
Excellent written and verbal communication skills
Ability to multi-task and perform under pressure
Ability to maintain positive working relations with client and co-workers
Mentoring skills
Ability to work extended hours
Requirements:
Certification of American Petroleum Institute Standards 510/570/CWI
Additional 653 a plus
In-depth working knowledge of API 510/570 and ASME standards
Experience working in direct support of petrochemical facility engineers
Must have a valid Driver's License
Must complete and pass a DISA Background check
Must complete and pass all required Drug Screens
Must complete and pass site specific safety council
Acuren Inspection, Inc. is an equal opportunity employer where employment is based upon personal capabilities and qualifications without discrimination because of race, color, religion, gender, age, national origin, disability, veteran status or any other protected characteristic as established by law.
You must sign in to apply for this position.
---