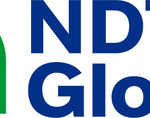 Website www.ndt-global.com NDT Global GmbH & Co. KG
NDT Global is the leading provider of ultra-high-tech diagnostic inspection solutions, advanced data analysis and integrity assessment services for ensuring the safety and longevity of energy-sector infrastructure assets. Recognized as the forerunner in ultrasonic inspection technologies comprising Pulse Echo, Pitch-and-Catch and Phased Array, as well as Acoustic Resonance (ART Scan) methodologies, the company also deploys a range of non-ultrasonic technologies, such as Inertial Measurement Units, with more under development. NDT Global strategically applies its inspection technologies to detect, diagnose and model various types of threat—circumferential or axial cracks, metal loss, geometry, mapping, and more—across diverse classes of assets. By providing predictive, decision-ready insights driven by the world's most accurate data, NDT Global enables the conditions for asset owners to optimize infrastructure health and drive operational efficiencies while reducing risk and minimizing their carbon footprint.
NDT Global is part of Previan, a fast-growing, innovative industrial technology group focused on advanced diagnostic technologies to monitor the world's infrastructure health. The Group serves asset owners, large engineering firms, and service companies globally in markets such as Aerospace, Civil Infrastructures, Energy, Mining, Power Generation, and Rail. Previan believes that advancing science and technology via sensors, hardware, robotics, and software makes the world more productive and safer for people, business and nature. The company employs over 1,300 people throughout 28 offices worldwide and serves clients in more than 110 countries
Responsibilities
Purpose
For our algorithm development team, we are searching an experienced software developer to make new ideas become reality. We are working in the domains of signal and image processing, applying enhanced data reduction methods, searching for new visualization methods, and inventing and training models to get the best out of the various ultrasound methodologies the company uses. We are part of the company's research department having the opportunity to design the next generation of measurement tools and methodologies.
Our goal in every research project is a working, clean and tested prototype which can cope with complex algorithms but also with the situation of various data sources and high amounts of data. In a team of physicists, mathematicians, and engineers the responsibilities will be
Implement new solutions in the fields of algorithm development and data science covering signal/image processing, enhanced data structure, data reduction, databases, and visualization
Push boundaries in terms of performance gain, clean coding and code testing
Design and setup architectures for efficient testing of algorithms on big datasets
Design and setup prototype interfaces to enable customers to use and test new algorithms
Requirements
A Master's degree in Natural Sciences, Engineering, Computer Science, Mathematics or similar
At least 5 years of experience in software development projects
Experience in transferring development projects into daily business.
Experience in deploy on premise clusters and/or cloud computing.
Experience in planning and designing solutions together with customers.
Spirit to work in a heterogeneous and international team
Spirit to suggest solutions actively and independently
Proficient in spoken and written English
Advance knowledge of Python, C#, or MATLAB
Knowledge on Agile/scrum methods
Knowledge on continuous integration systems (e.g. Buildbot or Jenkins)
Knowledge on planning and administration frameworks like Atlassian (Jira, Confluence, Bitbucket) or Azure DevOps
Benefits
Great long-term career prospects and development opportunities
Challenging tasks in innovative and diverse teams
Attractive compensation system
Flexible working environment
You must sign in to apply for this position.
---