Engineer Sensor Technology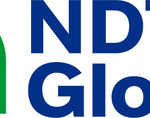 Website www.ndt-global.com NDT Global GmbH & Co. KG
NDT Global is the leading provider of ultra-high-tech diagnostic inspection solutions, advanced data analysis and integrity assessment services for ensuring the safety and longevity of energy-sector infrastructure assets. Recognized as the forerunner in ultrasonic inspection technologies comprising Pulse Echo, Pitch-and-Catch and Phased Array, as well as Acoustic Resonance (ART Scan) methodologies, the company also deploys a range of non-ultrasonic technologies, such as Inertial Measurement Units, with more under development. NDT Global strategically applies its inspection technologies to detect, diagnose and model various types of threat—circumferential or axial cracks, metal loss, geometry, mapping, and more—across diverse classes of assets. By providing predictive, decision-ready insights driven by the world's most accurate data, NDT Global enables the conditions for asset owners to optimize infrastructure health and drive operational efficiencies while reducing risk and minimizing their carbon footprint.
NDT Global is part of Previan, a fast-growing, innovative industrial technology group focused on advanced diagnostic technologies to monitor the world's infrastructure health. The Group serves asset owners, large engineering firms, and service companies globally in markets such as Aerospace, Civil Infrastructures, Energy, Mining, Power Generation, and Rail. Previan believes that advancing science and technology via sensors, hardware, robotics, and software makes the world more productive and safer for people, business and nature. The company employs over 1,300 people throughout 28 offices worldwide and serves clients in more than 110 countries
Role and Responsibilities
Purpose
For our Sensor & Measurement Technology team we are looking for a highly motivated and experienced professional that likes to work in a multinational environment. We are developing cutting edge sensors and measurement methodologies for NDT Global's inline inspection services for pipelines. This involves experimental work and the use of state-of-the-art simulations software. Our work also includes the development of signal processing and data visualizations for research purposes and prototype data analysis software. To develop the next generation of inspection services and to improve existing sensors and methodologies our team strives for further advancing the use of quantitative non-destructive evaluation, which is the main purpose of this role. Accordingly, the responsibilities will be
Advance the use of quantitative non-destructive evaluation methods within the Sensor & Measurement Technology team
Develop analytical and / or numerical models for sensors and the signal chain
Identify advanced sensor signal processing methods to improve overall inspection system performance
Replace time consuming and costly experimental work by predictive modeling
Identify ways to use existing sensors and measurement methodologies to establish new inspection services.
Develop sensors and measurement methods for new inspection services.
Develop prototype algorithms and data visualizations
Qualification and Education
At least a Master's degree, possibly a PhD in Acoustics, Physics, Electronic Engineering, or similar
Work experience of 4-6 years in relevant industry environment preferred
Experience in the field of acoustics and/or ultrasonics:
application of acoustic/ultrasonic techniques,
expertise in piezo-electric transducer fundamentals
modelling of piezoelectric transducers, and non-destructive testing scenarios based on ultrasonics
Experience with other non-destructive testing methods such as electromagnetic methods would be beneficial
Fluent in spoken and written English and German
Advanced MATLAB or Python skills
Benefits
Great long-term career prospects and development opportunities
Challenging tasks in innovative and diverse teams
Attractive compensation system
Flexible working environment
Interested?
Please apply via www.ndt-global.com
Join our Team!
You must sign in to apply for this position.
---