URGENT HIRE! Labourers/Junior Cathodic Protection Technicians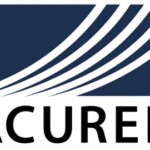 Website Acuren
Acuren is a trusted, single source provider of technology-enabled asset protection solutions used to evaluate the structural integrity of critical energy, industrial and public infrastructures. Committed to delivering a Higher Level of Reliability, Acuren provides an unrivaled spectrum of capabilities including inspection, traditional and advanced NDE/NDT, failure analysis, rope access, materials engineering, reliability engineering and condition based monitoring services.
Our work is critical to the integrity and safety of industrial firms, including petroleum refinery, pipeline, power generation, pulp & paper, mining, pharmaceutical, aerospace and automotive industries. Acuren employs over 4,500 dedicated professionals supporting the mechanical integrity and inspection programs of the world's largest industrial segments.
Acuren is a market leader. Our formula for success is straightforward: be capable locally, with certified and well-equipped personnel supported by trained, experienced leaders. Continuing to build on a strong heritage of safety, quality and professionalism, Acuren strives to maintain incident free work environments, pursues advanced technical developments, and supports reliability programs that are valued by clients and employees.  Acuren is a part of Rockwood Service Corporation, together with Hellier, and Tacten.
Acuren is currently recruiting Labourers/Junior Cathodic Protection Technicians to support our Prairies region for upcoming work projects. These positions will be based across Alberta and we are looking for labourers to start immediately.
Position Information
Receive training to install, test, adjust and/or repair rectifiers, anodes, and CP test points / stations
Gather structure-to-soil potential data, soil measurements and rectifier data
Perform continuity tests and soil resistivity measurements
Locate pipelines and document positional pipeline information utilizing electro-magnetic and GPS equipment
Perform over-the-line depth of cover, close interval CP and coating surveys
Document physical features of installation site for subsequent detailed as-built drawings
Assist senior personnel in the preparation of survey reports and final job reports
Position Requirements
Position starting ASAP
Valid drivers license
Ability to walk long distances and be on your feet for most of the day
Be available to travel for multiple days to remote locations (>70%)
The ability and desire to learn new tasks
Excellent verbal and written communication skills
Mature and professional attitude towards work
High attention to detail
Effective problem-solving skills
Strong team attitude with commitment to customer service
Ability to manage time to maintain scheduling to meet appropriate deadlines
The ability to handle multiple tasks simultaneously
We Are an Equal Opportunity Employer
Consideration for employment is based upon capabilities and qualifications without discrimination on the basis of race, color, gender, age, religion, national origin, disability, veteran status or any other protected characteristic as established by law. Applicants must be legally entitled to work in Canada
The strength of Acuren lies in its' outstanding people. As a rapidly growing, intensely innovative, international privately held company, the opportunities to pursue challenging and diverse career development paths are vast.  Complemented by an attractive and comprehensive total compensation package and a commitment to the principles of a respectful workplace, Acuren offers tremendous opportunities to those who wish to succeed.
Next steps
If you are interested in this employment opportunity, please apply in confidence through Acuren's online application process with copies of your certifications at www.acuren.com.
We appreciate your interest in a career at Acuren, however only shortlisted candidates will be contacted for further information. Agency services are not required at this time.
You must sign in to apply for this position.
---