Journeyman BP Welder IRATA 1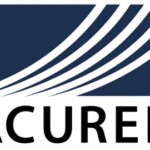 Tacten is currently recruiting for Industrial Trades for projects in our Fort McMurray, AB location. If you are seeking a dynamic industrial environment with opportunities for individual growth and learning, this is for you.
Position Details:
14/14 shift rotation
Maintenance rotation (LTM)
FIFO with Camp
Start date Jan 6, 2022
CNRL Horizon
Position Requirements:
JM Welders (BP/CWB)
CCO Welding experience
Safety Certifications:
CSTS/OSSA or OSSA BSO or OSSA CSO
CSE/M (Confined Space and Monitor and Entry)
IRATA Requirements:
IRATA Level 1 or willingness to obtain certification
We Support an Equal Opportunity Workplace
Consideration for employment is based upon capabilities and qualifications without discrimination on the basis of race, color, gender, age, religion, national origin, disability, veteran status or any other protected characteristic as established by law. Applicants must be legally entitled to work in Canada; work permits may be applied for in the case of appropriately qualified applicants.
Tacten is committed to providing accommodations for persons with disabilities.  If you require accommodations, we will work with you to meet your needs.
Other
Prospective employees must be able to perform all tasks as detailed on the complete Physical Job Description, be Fit for Duty at all times and be able to comply with the Canadian Model for Providing a Safe Workplace which includes alcohol and drug testing.
The strength of Tacten lies in its' outstanding people. As a rapidly growing, intensely innovative, international privately held company, the opportunities to pursue challenging and diverse career development paths are vast.  Complemented by an attractive and comprehensive total compensation package and a commitment to the principles of a respectful workplace, Acuren offers tremendous opportunities to those who wish to succeed.
Next steps
If you are interested in this employment opportunity, please apply in confidence through Tacten's online application process  at www.Tacten.com
** Copies of your certifications must be uploaded to complete your application
We appreciate your interest in a career at Tacten, however only shortlisted candidates will be contacted for further information. Agency services are not required at this time
You must sign in to apply for this position.
---