Core NDT Technician – Hartlepool Power Station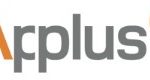 Website Applus UK
Applus+ is a leading global energy service provider looking to recruit a Core NDT Technician.
Based on our client's site in Hartlepool Power Station, you will work as part of the core team
carrying out on-site in service and pre-service Non Destructive Testing / Inspections of vessels,
pipework, structural steelwork, tanks etc. using appropriate techniques, according to the details
in the client's contract, and within Applus UK Ltd.'s operating instructions. As a core technician
you will be responsible for all site activities including Health & Safety and responsible for
Technicians working directly for the Customer.
Main accountabilities of the role will include:
Interface between stations, projects, EDF contract partners, inspection group
and other central technical organisation groups
Plan, organise and oversee any emergent/project work
To maintain all NDT equipment in good condition and ensure scheduled checks
are carried out
Certified to carry out all relevant NDT inspections and give advice on NDT issues
when required
Provide an effective quality control system for all operations carried out on site
Review and authorise inspection reports
Coordinate and summarise inspection results on site
Ensure all operations are carried out in accordance with all specified documentation
and statutory requirements
To monitor finances and maintain manpower
Hours of work are:
Monday – Friday 40 hours per week
Overtime when required
Knowledge, skills and experience required
Essential:
PCN Level 2 qualifications in MPI/DPI, UT Welds 3.2 & Radiography including RPS.
CCNSG Safety Passport
IOSH Managing Safely
Desirable:
PCN Level 2 Eddy Current Welds
Personal Competencies
Executes decisions and delivers results
Proven leadership experience
Managing clients expectations
Working in accordance to service level agreements
Ability to work on their own initiative and work well in a team environment
The ability to communicate with Colleagues, Managers &clients
Demonstrates undisputed will to succeed
What we would like to give you:
Competitive Salary
Life insurance and pension
Generous holiday entitlement
On site free parking
Online benefits and cashback rewards
Ongoing training & development opportunities throughout your career
Interested?
Please email CV to:
Applus UK is an equal opportunity employer. We celebrate diversity and are committed
to creating an inclusive environment for all employees.
You must sign in to apply for this position.
---