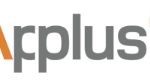 Website Applus UK
Applus+ is a leading global energy service provider looking to recruit a Technical Manager
based within any of our UK sites. This role will be responsible for managing the technical
aspects of the business of Applus UK Ltd in support of the agreed performance targets
to ensure qualifications, competencies and skills are maintained. The successful applicant
will have the governance to control company technical documentation and technical
expertise and innovation.
Key Responsibilities of the Technical Manager include but are not limited to:
Write, amend, and approve technical procedures for the company. Act as the
arbitrator on any technical points concerning how to conduct technical inspections
for the company. Take the lead role in ensuring the accuracy and completeness
of the company's technical procedures.
Maintain, develop, and improve technical documentation to ensure it remains
appropriate for the task and in line with the state-of-the-art Testing, inspection
and certification services.
Provide a good service to the rest of the company in terms of turnaround
on procedures, training, and approval of technicians etc
Train, mentor, assess and develop technicians to achieve desired
competence and qualifications.
Maintain registrations and memberships with external governing bodies.
Act as company representative with key industry bodies notably BINDT,
HOIS, TWI, LEEA and other relevant engineering bodies.
Provide technical leadership to ANDT team, deal with technical queries,
support with problem solving, authorisation of reports, review of written
schemes as appropriate.
In response to such market needs and as agreed with top management,
develop new solutions, equipment, procedures etc to solve client problems
and increase company revenue/returns.
Audit the technical aspects of the business and the performance of the
technicians in a manner agreed with the HSEQ Director
Make the leading technical contribution to the management review process.
Work in conformity with the established policies, procedures and systems
of the company / Group and inspire others to do the same.
Liaise with colleagues in other facilities in the UK and beyond to ensure
the overall company performance is optimised, lessons learned are shared
across all sites and the whole company performance is treated as the priority.
Present Technical issues at all levels of the business
Audit all areas of the business including NDT, ANDT, PSSR, LOLER, Statutory
and Vendor inspections as per annual Audit schedule.
Ongoing governance of Written Practices as per external regulatory requirements.
What we would like from the Technical Manager:
PCN Level III NDT qualified, multi-skilled, at least two disciplines.
PCN Level II NDT qualified in at least four disciplines
PSSR, LOLER Statutory inspection knowledge and experience.
Broad knowledge of Testing, Inspection, and certification practices with substantial
experience in both the field and the laboratory.
Chartered Engineer and Member/ Fellow of appropriate professional institution
Experience with BE EN ISO/ IEC 17020 and ISO 17025
Diplomatic, mature, and respectful in management style but with sufficient steel
in their personality to ensure achievement of key objectives.
IT literate, good communications skills, good interpersonal skills.
Able to act as member of team and put the objectives of team above departmental
or personal objective.
An excellent Communicator
Experience within Oil, Gas, Nuclear Power, Renewable Energy sectors.
Desirable skills, knowledge and experience of the Technical Manager:
Radiography and/or Ultrasonic L3 qualifications
Advanced NDT technique experience
What we would like to give you:
Competitive Salary
Life insurance and pension
Generous holiday entitlement
On site free parking
Flexible benefits and cashback rewards
Ongoing training & development opportunities throughout your career
Interested?
Please email CV to:
Applus UK is an equal opportunity employer. We celebrate diversity and are committed
to creating an inclusive environment for all employees.
You must sign in to apply for this position.
---