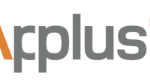 ANDT Technician
Applus+ is a leading global energy service provider looking to recruit an ANDT
Technician to work alongside our diverse NDT team at EDF Energy within the UK.
Key Responsibilities of the ANDT Technician include but are not limited to:
Carrying out day-to-day Inspections using both conventional and advanced
NDT methods to the satisfaction of the client and keeping Site Manager/
General Manager up to date with job status and progress.
Accountable for aspects of each activity/project to ensure the safe and
effective completion of work on time and within budget.
Maintain timesheets and all other necessary paperwork.
Keep up to date and understand, all current company, client and/or legislative
requirements affecting conventional and advanced NDT techniques and
conduct all work in accordance with them;
Produce written reports of inspections, as required, within the company's
quality control procedures and to ensure all reports within his/her own
responsibilities are produced and submitted to the client within time and
to company's quality control procedures;
Assist in the training and development of less experienced members of staff.
What we would like from the ANDT Technician:
PCN Level II MPI & DPI
UT Welds Level II
Eddy Current Level II (Tubes)
Desirable skills, knowledge and experience of the ANDT Technician:
LYFT
ACFM
IRIS
What's in it for you?
As well as a rewarding career we offer a competitive basic salary and great employee
benefits that; include an employee 'perk' platform, incentive scheme, pension and
25 days statutory annual leave plus 8 public holidays.
You will have the opportunity to learn and develop new skills, achieving your highest
potential while working in a supportive, positive work environment.
Are you persistent and resilient in your drive to achieve results? If so, then please
send your CV to:
with the subject header "EDF ANDT Technician"
You must sign in to apply for this position.
---