EXPERIENCED NDT TECHNICIAN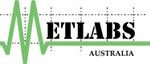 Metlabs Australia Pty Ltd
ABOUT THE COMPANY
Metlabs Australia Pty Ltd is a NATA endorsed laboratory providing comprehensive non-destructive, mechanical and metallurgical testing services to a diverse range of Australian and international clients.
Our company prides itself on a high level of customer service and integrity in the work performed.
Honesty, real time communication and timeliness of completion is critical to its success.
This approach has led to strong growth and therefore a need for qualified and experienced technicians in Western Australia.
We are currently seeking, for immediate commencement an experienced and certified Non-Destructive Testing (NDT) Technician to join our team based out of Perth.
ABOUT THE ROLE
Reporting to the Operations Manager, you will:
Perform non-destructive inspections onsite and within the work-shop in accordance with Australian and International Standards
Formal reporting of findings for review in full compliance with NATA and ISO 17025.
Provide a high level of customer service and client communication.
Conduct routine in-house calibration/verification checks on equipment as required.
Adhere to and maintain all safety requirements as per Metlabs and Client policies and procedures.
ABOUT YOU
Ideal Skills
Have:
Driver's licence
Current ISO 9712 Level 2 in either ultrasonic testing, radiography or magnetic particle (or all) inspection essential
CSWIP 3.1 and/or phased array experience – preferred but not essential
4+ years of NDT based experience
Ability to demonstrate knowledge across a range of NDT based disciplines
Positive and can-do attitude
Good organisational and time management skills
Good computer skills (including MS Office)
Excellent communication skills both written and verbal
Good analytical and mathematical skills
Right to work in Australia
Ability to:
Work both independently and as part of a team while being proactive and showing initiative
Consent to a Drug & Alcohol test
HOW TO APPLY
If this opportunity is of interest to you – Apply Now. Send us a one-page cover letter telling us why you are the right fit for this role. Attach a CV outlining your experience and qualification. We will not consider your application without a cover letter.
CONTACT DETAILS
Beblin Arvis
08 6377 7605
Employer questions
Your application will include the following questions:
Do you have experience working in a NATA accredited laboratory?
Which of the following statements best describes your right to work in Australia?
Do you have a current Australian driver's licence?
Which of the following statements best describes your Covid-19 vaccination status?
Are you willing to undergo a pre-employment medical check?
You must sign in to apply for this position.
---