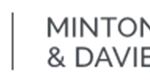 Job Title: NDT Technician
Department: NDT Services
Reporting to: Department Managers & Company Director
Job purpose: The successful candidate will become an integral part of the companies
NDT department, undertaking a varying range of NDT inspections on a day to day
basis, spanning multiple test methods across various industry sectors.
Key responsibilities:
To competently carry out NDT inspection work both individually
and as part of a team when required.
To perform required process control checks for each relevant test
method, to applicable company standards.
To accurately interpret inspection results in accordance with customer
specifications and produce fully detailed reports/certificates.
To be competent in carrying out inspections both at MTD facilities
and also at client's premises.
To capably participate in relevant department audits, both internal
and external.
To maintain test equipment/instrumentation and to implement any
necessary calibration/servicing requirements.
To adhere to quality standards expected of an NDT Level 2 technician.
To be open and to participate in further learning processes and to
develop additional NDT expertise/qualifications.
Skills and Experience:
Level 2 certification in more than one of the following NDT methods
– RT/UT/ET/PT/MT/VT.
Current level 2 qualifications to be held in line with PCN / EN4179
or SNT-TC-1A certification schemes.
Previously gained experience working within non-destructive testing.
A currently held ET level 2 qualification or extensive experience hours
within the method would be desirable.
Good IT skills.
Good communication skills.
Ability to manage workload and to work both productively
and in a competent manner.
To hold a full UK driving licence.
Display good time management skills and flexibility when required.
To apply please contact:
You must sign in to apply for this position.
---