Non Destructive Technician (NDT) Trainee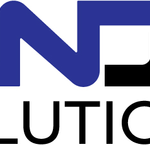 Website NDE Solutions Pty Ltd
Expression of Interest – Non Destructive Technician (NDT) Trainee
NDE Solutions Pty Ltd is a leading provider of specialised inspection services to the Defence, Oil and Gas, Mining and Power Generation industries. Our team recognises the strength in a diverse workforce, we are committed to providing a work environment in which everyone is included, treated fairly and with respect.
Due to our rapidly expanding client base, NDE Solutions is currently seeking expressions of interest from applicants who are interested in pursuing a career in NDT Testing.  Initially the role will be on a casual basis, with a view of long term, permanent employment with a traineeship. There are multiple roles on offer in South Australia and Queensland.
The successful applicant will gain technical knowledge of NDT inspection systems, develop skills to execute the systems and build a sound knowledge of NDT. The traineeship will include both theory and practical learning, as well as continual support and mentoring throughout your traineeship. You will be intimately involved in the day to day operation of all aspects involving NDT Testing.  You will have access to high quality training facilities and experienced trainers.
Essential Criteria:
Excellent communication skills both written and verbal
Strong time management and organisational skills
Current drivers' licence
Construction experience
Personal Attributes:
Willingness to learn and develop
Hardworking and self motivated
Interest in process operations
Professional appearance
Ability to adapt and work with a diverse range of people
Patience, tact and diplomacy
A keen attitude towards learning and generating innovative processes
Ability to demonstrate strong written and verbal communication skills
High degree of literacy and numeracy
Competent computer skills. (Microsoft Office 365)
Ability to demonstrate accurate report writing skills
Willing and the able to travel to various worksites
(Regional, National and / or isolated sites) including overnight travel.
Additional safety certifications will be looked on favourably e.g. Working at Heights, Confined spaces, EWP, First Aid, Permit to work, Gas Monitoring, etc.
If you have the above attributes and experience, we would like to hear from you.
To be eligible for this position you must be an Australian Citizen or permanent resident.
This is an opportunity to be part of an energetic and progressive team and drive transformation and growth of the business.
NDE Solutions is an Equal Opportunity employer and we strongly encourage applications from women and Aboriginal and Torres Strait Islander background to apply.
Should you be interested in this role, please forward a current resume and cover letter to: [email protected]
Please note that only successful candidates will be contacted for the next stage of the recruitment process. Thank you in advance for your understanding.
You must sign in to apply for this position.
---