NDE Manufacturing Engineer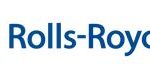 Rolls Royce
An exciting opportunity has arisen for an NDE (Non-Destructive Evaluation) Engineer
within Primary Component Operations (PCO) Non-Destructive Evaluation Engineering
in Derby.
Our nuclear business is a leader in propulsion system design and development for the
Royal Navy's nuclear submarines fleet and the sole provider and technical authority,
managing all aspects of plant design, safety, manufacture, performance and
through-life support.
At Rolls-Royce, we develop integrated power and propulsion solutions and innovative
technologies that keep our customers one step ahead of an ever-changing world
PCO manufactures components that from part of the Submarine Propulsion Plant
which are subjected to a variety of NDE techniques. In this role you will be responsible
for the delivery of NDE development programmes including the introduction of new
processes and equipment into PCO for the manufacture of Dreadnought NSRP
(Nuclear Steam Raising Plant) as well as continuing support for Astute NSRP.
You will need to be an enthusiastic team-orientated individual with a passion to succeed
and a vision of how modern manufacturing should be achieved within a constantly
changing environment. An aptitude to learn rapidly will be a necessity and an ability
to communicate effectively at all levels on complex technical projects needs to be
demonstrated.
Key Accountabilities:
Developing NDE procedures (Ultrasonic, Radiography, Dye Penetrant
and Magnetic particles) required for the inspection of product in manufacture.
Ensuring customer and business requirements for Safety, Quality, Cost
and Delivery are met, as well as compliance to design intent.
Skills and Qualifications:
Essential:
PCN Level 2 Ultrasonic Testing of Welds BS EN 9712 ​
Work experience in a similar role in nuclear industry
Ability to project plan, lead your own technical projects and work with
an experienced engineering team
Good team working skills with a focus on delivery
We offer excellent development, a competitive salary and exceptional benefits.
These include bonus, employee support assistance and employee discounts.
Pioneer the performance of the future. Join us and you'll develop your skills and
expertise to the very highest levels, working in an international environment for
a company known the world over for brilliance and innovation.
Beyond tomorrow
We are an equal opportunities employer. We're committed to developing a diverse
workforce and an inclusive working environment. We believe that people from
different backgrounds and cultures give us different perspectives. And the more
perspectives we have, the more successful we'll be. By building a culture of respect
and appreciation, we give everyone who works here the opportunity to realise their
full potential.
So that you can be your best at work and home, we'll consider flexible working
arrangements for everyone, in any role.
To work for the Rolls-Royce Submarines Business an individual has to hold a minimum
of an Security Check (SC) clearance without any caveats to that clearance. Rolls-Royce
will support the application for Security Clearance if the individual does not currently
already have this in place.
Due to the nature of work the Business conducts and the protection of certain assets
a person has to be a UK national or in MoD approved cases a Dual National from
a non ITAR country.
You must sign in to apply for this position.
---