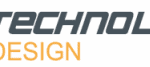 Website Technology Design Ltd
Global Sales Manager required to join our management team as a key stakeholder to formulate the company's future sales and marketing strategy. The ideal candidate will be an NDT specialist with 5+ years' experience in an international sales management role with excellent communication and presentation skills.
In return we offer a competitive salary package and company pension scheme.
Company: Technology Design Limited ("BIC" or "Company")
Job Title: Global Sales Manager
Reports to: General Manager
Position Summary
The Global Sales Manager is responsible for developing business plans and strategies to
expand the customer base and maximise revenues and profit for the company as well as the
management of departmental sales teams, budget controls and administration. The position
will further support business development activities by researching and developing marketing
opportunities and plans. As a member of the Management team, the Global Sales Manager is
a key stakeholder in devising setting the company's strategy.
Key Responsibilities
• Manage all sales staff, resources and activities for the company with the aim to hit or
exceed sales targets
• Support, drive and strengthen distributor network as required
• Sustain rapport with key accounts by making periodic visits; exploring specific needs;
anticipating new opportunities
• Develop leads, perform product demonstrations, and close sales prospects in allocated
territory
• Prepare, plan and complete selling activities and plans for entire sales staff
• Identify specific marketing opportunities by identifying consumer requirements;
defining market, competitor's share, and competitor's strengths and weaknesses
• Contribute marketing plans and recommendations to improve brand awareness and
grow demand world-wide
• Provide information to the business by collecting, analyzing, and summarizing sales
data and trends
• Establish pricing strategies; recommending selling prices; monitoring costs and
competition
• Prepare annual budgets; scheduling expenditures; analyzing variances; initiating
corrective actions
• Determine system improvements; implementing change
• Attend various sales meetings, functions, conferences, shows or expos
• Ensure the QMS and ISO9000 processes and procedures are adhered to
• Motivate, coach and lead team member
• Conduct performance reviews
• Recruit, select, train, coach, assign and discipline employees; communicate job
expectations and review job contributions
• Update job knowledge by participating in educational opportunities; reading
professional publications; maintaining personal networks; participating in professional
organizations
• Report on sales activities/status during management team meetings and support other
managers as required
• Perform any other related duties as may be required from time to time
Experience, Skills and Education
• An NDT specialist with an excess of 5 years' experience in an international sales
management role, including setting up and managing distributors
• A comprehensive understanding of the company's products and services
• Must be a motivator, to help their teams achieve their targets
• Excellent communication and presentation skills at all levels
• Proficiency in Microsoft Excel and PowerPoint
• Ability to communicate clearly and persuasively
• Good organisational skills
• Ability to work under pressure and to deadlines
Compensation
• Salary target range, Competitive pacakge
• Company Pension scheme
Company Background
Technology Design (www.technologydesign.com) specialises in the design, development and
manufacture of state-of-the-art Ultrasonic data acquisition systems. We also combine Phased
Array, ToFD and Pulse Echo into a convenient and powerful range of instruments. These are
designed to suit the widest spread of applications and are supplied worldwide.
You must sign in to apply for this position.
---