Pressure Systems/ NDT Engineer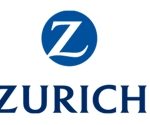 Pressure Systems/NDT Engineer – Part-Time, Job-Share and Full-Time
Location: Scotland – Home-Based with travel
Closing Date: Friday 7th January 2022
The opportunity:
Zurich Engineering have a new vacancy for a Pressure Systems/NDT Engineer within
the Consultancy Services Department. The role will require undertaking NDT on of a wide
range of pressure equipment and other engineering plant.
This role is available part-time, job-share or full time. This is because we want the best
people for our roles, and we recognise that sometimes those people aren't available full-time.
What will I be doing:
The role will include:
NDT examinations on pressure related equipment including boilers, pressure vessels,
heat exchangers and pipework. In-service examinations conducted in accordance
with Notified Body procedures and external guidelines. New manufactured items in
accordance with the relevant codes, standards and customer requirements
Remote Visual Examination of pressure related equipment in support
of our Inspection Services department
A thorough training plan will cover:
Laboratory examinations including the witnessing of Welding Procedures,
Welder Approvals in accordance with external standards.
Pressure Systems related examinations on such items as in-service plant
items, new build items, pressure related systems and assemblies in
accordance with the relevant internal procedures and external standards.
You will be responsible for arranging examinations directly with internal
staff and external clients, discussing examination results with clients,
developing client relationships and developing the business where the
opportunity arises
The role is primarily home based but travel to other parts of the UK will also be required
where workload dictates
What will I need?
Minimum Qualification Requirements:
PCN L2 UT Welds 3.1, 3.2, 3.8
PCN L2 MT
PCN L2 PT
Additional qualifications that may be advantageous:
PCN/CSWIP Welding Inspector
PCN L2 UT Welds 3.7 and 3.9
PCN L2 UT Forgings
PCN L2 EC Welds
BINDT Shell Boiler
ONC/HNC in a relevant Engineering Discipline
Knowledge/Experience
Proven experience in the NDT of pressure equipment and associated
items, consideration to be given to both in-service and new manufacture
examination.
Knowledge of codes and standards relating to the inspection and NDT
of both newly manufactured items and in-service pressure equipment.
Experience in detailed NDT document review
The ability to read and interpret engineering drawings
The ability to produce clear and concise computer-generated inspection
and NDT reports
A full UK driving license will be a requirement
Experience in the following would be advantageous:
Shell Boiler NDT in accordance with SBG1 and SBG2
RVI equipment including videoprobe and PTZ recording systems
Experience working in accordance with an ISO 17020 accredited system
Experience in the inspection of pressure equipment both in-service
and at manufacture stage, including fixed plant, refrigeration systems,
hazardous road tankers
Experience working in the welding and fabrication industry
KEY PERFORMANCE INDICATORS
Demonstrates impartiality and integrity.
Manages and ensures projects are delivered in a timely and profitable
manner.
Ensures projects are delivered to Zurich service standards.
Supports business development and identifies opportunities.
Understand technical requirements and market them accordingly.
Embraces a continuous improvement culture.
The Reward:
In return we are offering a salary up to £48,000 depending on experience, plus we offer
an excellent lifestyle benefits package which includes:-
Essential Car
12% Non-Contributory Pension
25 days paid annual leave
Home workers allowance
Annual company bonuses
Contribution to medical cover
Discounted gadget insurance
Discounted technology offers
At Zurich we will consider requests for flexible working on hiring. Many of our employees
work flexibly in many different ways, including part-time, flexible hours, job share, an
element of working from home or compressed hours. Please talk to us at interview about
the flexibility you may need.
Who we are:
With about 55,000 employees serving customers in more than 170 countries we aspire
to become the best global insurer as measured by our shareholders, customers and
employees. If you're interested in working in a dynamic and challenging environment for
a company that recognises and rewards your creativity, initiatives and contributions – then
Zurich could be just the place for you. The success of our business is built on the
contributions of our highly talented employees – people who work every day to position us
at the forefront of the insurance industry. We therefore look to hire great people and we
encourage those people to give their best.
You'll feel the support of being part of a strong and stable company. A long-standing player
in the insurance industry, we make every effort to address the career development needs
and plans of our employees to ensure their success in the future.
Further information:
At Zurich we are proud of our culture. We are passionate about Diversity and Inclusion.
We want you to bring your whole self to work we have a diverse mix of customers and we
want our employee base to reflect that.
Our diversity and inclusion initiatives are creating an environment where everyone feels
welcome regardless of protected characteristics.
With the above in mind, we accept applications from everyone regardless of your background,
beliefs or culture however we especially welcome applications from women, people from
ethnic minorities, people with a disability and people who are LGBT+ as these groups are
currently under-represented in our organisation.
We are committed to continuous improvement and we offer access to a comprehensive
range of training and development opportunities. Zurich is passionate about supporting
employees to help others by getting involved in volunteering, charitable and community
activity through the Zurich Community Trust.
We have won numerous awards for our work on Diversity and Inclusion. We are also proud
to be nominated for the 2020 Insurance Times award for Diversity and Inclusion. You can
read about our awards on our website.
So make a difference. Be challenged. Be inspired. Be supported, Love what you do.
Work for us.
You must sign in to apply for this position.
---