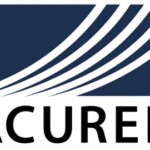 With 90 locations throughout North America, Acuren Inspection, Inc. is the leader in Nondestructive Testing (NDT). Providing a wide range of services in many industries including: Oil and Gas, Petrochemical, Pipeline, Power Generation, Pulp and Paper, Construction, Fabrication, Automotive, and Aerospace. Inspection is our history and our focus for growth. We are a Rockwood company, the worldwide leader in NDT service and technology with over 4,000 technical professionals in Acuren and Hellier NDT Training– NDT firms run by NDT people!
Position Summary:
The Data Entry Clerk/Field Clerk will be responsible for entering inspection data which will consist of both numerical data as well as narratives into the Inspection Data Management systems.
Responsibilities:
Accurately enter data into corresponding fields within various software programs
Identify and correct data entry errors using appropriate quality control methods
Manage and organize records and files
Prepare relevant reports as needed
Additional responsibilities as assigned
Competencies:
Proficiency in Microsoft Word, Excel, PowerPoint, Outlook
Strong attention to detail
Experience with software based activity management systems or work databases
Able to work independently, with minimal supervision
Excellent client service, interpersonal and communication skills
Actively search out and implement solutions
Requirements:
High School Diploma
Comfortable with large amounts of paperwork
Demonstrated knowledge of office work
Able to contribute effectively to team environment
Benefits:
Competitive Salary
Medical, dental, and supplemental insurance
401K Plan
Paid Holidays
Paid Time Off
Acuren Inspection, Inc. is an equal opportunity employer where employment is based upon personal capabilities and qualifications without discrimination because of race, color, religion, gender, age, national origin, disability, veteran status or any other protected characteristic as established by law.
You must sign in to apply for this position.
---