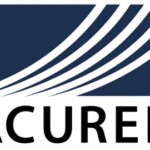 Website Acuren
With 90 locations throughout North America, Acuren Inspection, Inc. is the leader in Nondestructive Testing (NDT). Providing a wide range of services in many industries including: Oil and Gas, Petrochemical, Pipeline, Power Generation, Pulp and Paper, Construction, Fabrication, Automotive, and Aerospace. Inspection is our history and our focus for growth. We are a Rockwood company, the worldwide leader in NDT service and technology with over 4,000 technical professionals in Acuren and Hellier NDT Training – NDT firms run by NDT people!
Position Summary:
Insulator NCCER preferred for Chicago, IL to also be trained in Rope Access.
Responsibilities:
Perform specific job functions as they relate to work orders
Be conversant with relevant work techniques
Assist other technicians as required
Ensure operational safety of all equipment
Must possess a valid Driver License or ID.
Willingness to travel
Requirements:
Must possess a High School Diploma or GED.
Preferred technician with a combined knowledge & experience handling mineral wool, glass wool, calcium silicate, aerogel, cryogel, pyrogel, etc.
Preferred personal with a combined knowledge & experience fabricating & attaching aluminum-stainless steel jacking & metal bandings.
Preferred individual with the NCCER Insulation Plus certification (Qualified Operator).
Benefits:
Competitive salary
Medical, dental, vision, and supplemental insurance
401K Plan
Paid Holidays
Paid Time Off
Acuren Inspection, Inc. is an equal opportunity employer where employment is based upon personal capabilities and qualifications without discrimination because of race, color, religion, gender, age, national origin, disability, veteran status or any other protected characteristic as established by law.
You must sign in to apply for this position.
---