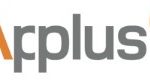 Website Applus UK
ANDT Technician
Applus+ is a leading global energy service provider looking to recruit an ANDT Technician
to be based on our client's site in Ellesmere Port. This role will be responsible for carrying
out advanced NDT techniques in accordance with client requirements and Applus UK
approved procedures.
Key Responsibilities of the ANDT Technician include but are not limited to:
Carrying out day-to-day Inspections using both conventional and advanced
NDT methods
Liaising with colleagues, supervisor and management on job status and progress
Accountable for aspects of each activity/project to ensure the safe and effective
completion of work on time and within budget
Maintain timesheets and all other necessary paperwork
Keep up to date and understand all current company, client and/or legislative
requirements affecting conventional and advanced NDT techniques and conduct
all work in accordance
Produce written reports of inspections, as required, within the company's quality
control procedures and ensure all reports are produced and submitted to the
client efficiently
Assist in the training and development of less experienced members of staff.
What we would like from the ANDT Technician:
Qualified in the following methods;
PCN L2 MPI, DPI, UT
PCN L2 Phased Array and / or PCN L2 Time of Flight Diffraction
Hold a valid in date CCNSG Card
Ability to communicate effectively with colleagues and clients and be a strong
team player
Positive attitude and outlook towards all aspects of the ANDT Technician role.
Desirable skills, knowledge and experience of the ANDT Technician:
Rope Access experience
What we would like to give you:
Competitive Salary
Life insurance and pension
Generous holiday entitlement
On site free parking
Online benefits and cashback rewards
Ongoing training & development opportunities throughout your career
Interested?
Please email CV to:
Applus UK is an equal opportunity employer. We celebrate diversity and are committed
to creating an inclusive environment for all employees.
You must sign in to apply for this position.
---