NDT Inspect Forum/ Group Admin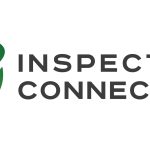 Website NDT Inspect
NDT Inspect, Your Inspection Connection
NDT Inspect is looking for 3 x forum and group moderators/ creators for a long-term project.
We are looking for someone passionate and knowledgeable about NDT and inspection to represent our brand and promote/ build groups and forums on our website to increse member involvment.
Candidates need to be:
Proficient in English language.
Have good personal skills.
Willing to help other forum/ group members.
Knowledge in NDT and Inspection.
Willing to get involved in forum conversations.
Create new topics in forums and groups regarding NDT and inspection.
Moderate forums and groups.
Have spare 3-4 hours each week to allocate for tasks above.
If you are interested to earn some additional cash while doing it from home, please email us on [email protected] or contact @ndt-inspect Inspect on our website.
You must sign in to apply for this position.
---