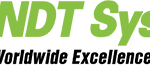 NDT Systems is hiring a Regional Sales Engineer to cover the West Coast region in the United States of America.
Position Summary
The Regional Sales Engineer's primary responsibility is to maximize the West Coast territory sales revenue through direct sales and achieve annual revenue targets. The Regional Sales Engineer is also responsible for managing, maintaining, and building client relationships within the West Coast. The successful candidate will report directly to the Sales Manager but will work closely with their sales colleagues in other territories. The candidate will be based out of his/her home office and will be expected to travel to visit customers and prospective customers as well as to the Company's headquarters as reasonably requested by management.
Key Responsibilities
• Develop strong relationships with regional key customers in the Territory.
• Manage the entire sales process from initial inquiry to close, including the generation of quotations, submitting purchase orders, product delivery, and after-sales support.
• Provide technical/applications/training support to direct customers and/or end-users.
• Prospecting and generating new leads through cold-calling, networking, referrals, etc;
• Generate sales reports and forecasts as requested by Management.
• Meet or exceed regular sales targets for the Territory.
• Prompt follow-up of sales leads, quotes, and orders within the Territory.
• Manage sales opportunities and other metrics using a customer relationship management (CRM) tool.
• Attend and hold technical and sales training courses as required.
• Assist with accounts receivable collections as requested by the Company.
• Provide market feedback in support of new product development as required.
• Attend territory industry trade shows and exhibits as required.
• Assist with on-site installations when required.
• Adhere to all corporate policies.
• Perform other related duties as assigned.
Experience, Skills, and Education
• Sales professional with a minimum of 5 years experience selling NDT instrumentation.
• Knowledge of composite inspections, ultrasonic inspections, and transducers is a strong plus
• Associates or Bachelor's degree in NDT/Mechanical/Electrical Engineering preferred.
• Good understanding of operating analytical devices is essential.
• Self-motivator who is comfortable operating autonomously, yet within Company guidelines.
• Ability to relate well to people, especially other engineers and customers of various nationalities.
• Strong communication and presentation skills with a professional image.
• Ability to travel at least 50% of the time.
• Experience using a CRM for sales prospecting, forecasting, and reporting a plus
• Strong computer skills and experience with modern business software tools (MRP, Office);
• High degree of independent judgment and integrity.
Company Background
NDT Systems Inc.(www.ndtsystems.com) designs, manufactures, and sales of high-quality advanced ultrasonic testing equipment to the non-destructive testing marketplace. Our products include a wide variety of ultrasonic thickness gauges, bond testers, portable flaw detectors, and a range of precision ultrasonic transducers and manual and automated scanners. Based in Huntington Beach, California, NDT Systems offers a wide portfolio of products to support the inspection of almost all materials from advanced composite materials to plastics, ceramics, and metals. We take the time to understand our customers' unique requirements and provide them with the best solution for their needs
You must sign in to apply for this position.
---