PCN/CSWIP Level II PAUT and TOFD Inspector (Experienced)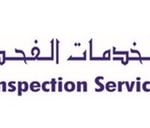 Website Gulf Technical Inspection Services LLC (GTIS)
Opening for permanent type experienced PAUT & TOFD Main operator at Gulf Technical Inspection Services,
Requirements: PCN or CSWIP Level II in both PAUT and TOFD with minimum 1 year post certification but should have more hands on experience and familiar with either OMNISCAN MX2 or TOPAZ 32;
Educational Qualification : minimum Diploma or Degree in either engineering or science.
Salary : Negotiable and will be discussed during interview.
Only short listed candidates will be contacted for interview;
Rush your resumes to, [email protected] and copy to, [email protected]
You must sign in to apply for this position.
---