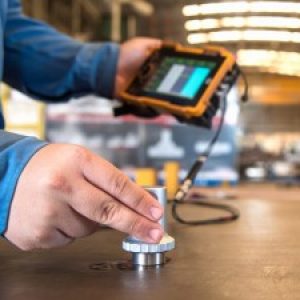 Ultrasonic Testing (UT)
Ultrasonic testing (UT) is a family of non-destructive testing techniques based on the propagation of... View more
WHAT OTHER TYPES OF INSTRUMENTS ARE AVAILABLE?
Ultrasonic imaging systems are used to generate highly detailed pictures similar to x-rays, mapping the internal structure of a part with sound waves. Phased array technology originally developed for medical diagnostic imaging is used in industrial situations to create cross-sectional pictures. Large scanning systems are used by the aerospace industry and metalworking suppliers to check for hidden flaws in both raw materials and finished parts. Ultrasonic pulser/receivers and signal analyzers are used in a variety of materials research applications.
Sorry, there were no replies found.