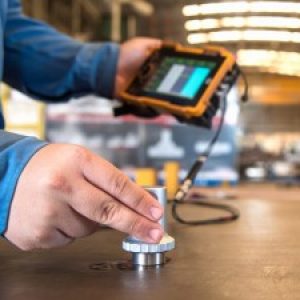 Ultrasonic Testing (UT)
Ultrasonic testing (UT) is a family of non-destructive testing techniques based on the propagation of... View more
WHO USES ULTRASONIC FLAW DETECTORS?
Ultrasonic flaw detectors are widely used in critical safety-related and quality-related applications involving structural welds, steel beams, forgings, pipelines and tanks, aircraft engines and frames, automobile frames, railroad rails, power turbines and other heavy machinery, ship hulls, castings, and many other important applications.
Sorry, there were no replies found.