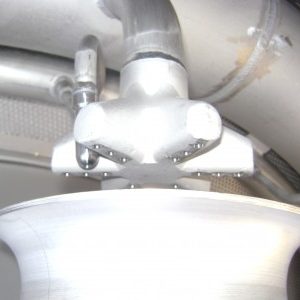 Quality Control (QC)
Quality control (QC) is a procedure or set of procedures intended to ensure that a manufactured product or... View more
MAPOD based reliability assessment of ultrasonic features for bonding quality ev
Thank you for the presentation in MAPOD! I hereby have some questions to your presentation slides:
1. Page 8 (Validate numerical simulation with exp. results): You compare the A-scan amplitudes between simulation and experimental results. I wonder on what base are your comparing these two approaches? In experiments I know that you can specify the input wave energy and get a response in percentage of screen height. Did you also specify this input value in your simulations so that you can compare the resulted amplitude? Or did you normalize the amplitude from each approach?
2. Build variation model with metamodels: Could you please explain how did you determine the number of calculation/simulation points of 1054 in each of your cases? What kind of design of experiment (DOE) sequence did you use to generate these amount of calculation points? You also mentioned meta-model somewhere. As I understand, meta-model is the model of a model, and it is formulated based on modelling your results, i.e., when you have results from your simulations, you kind of using these simulations as a trainning base to "train" a faster model to emulate your original model, so that you can rapidly do lots of virtual simulations, whose results are close to your original model but less time-consuming (hopefully I clarify myself in a understandable way :). So did you go through this process or?
Thank you again for your presentation and interesting work! Looking forward to hearing your answers!