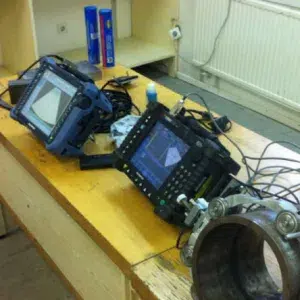 Phased Array Ultrasonics (PAUT)
Welcome to [NDT Inspection Portal]'s phased array ultrasonics (PAUT) group, a place for professionals to... View more
table 7.9 of ASME VIII Div.2
I'm having a discussion about the acceptability of indications by applying table 7.9 of ASME VIII Div.2.
There are two different opinions. It is not clear whether, in the event that a subsurface defect has a height lower than the value in the table and a length greater than 6.4 mm, the imperfection is acceptable or not.
In my opinion, to be unacceptable, both the height (a/t) and the length must exceed the values in the table and if it exceeds only the length, the limit is 4t.
Thanks to anyone who can help me.