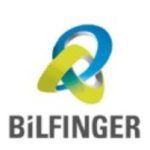 Website Bilfinger Salamis UK
Recruiting – Rapid Response Team
Bilfinger UK are looking for highly experienced and motivated rope access technicians
who can be relied upon to act as ambassadors for the delivery of Non-Destructive
Testing (NDT) scopes across 5478 and further afield.
Rapid Response Technicians will undertake NDT inspection scopes to the highest
quality and safety standards, and in full accordance with Bilfinger procedures and
standards clients in various sectors, including Oil and Gas, Nuclear, Wind and for
research and development projects.
To apply for this position, please email jobs.bilfinger.com
You must sign in to apply for this position.
---